Republica Dominicana Project


We've spent the last month working on learning about the multiple components of the Dominican Republic. Below is a video including Spanish component and dialect, as well as a script to go with the video. Finally, there is a slideshow describing the 3 regions of the Dominican Republic, describing a variety of things, some being weather, landmarks, language, and culture.
Powered by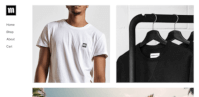 Create your own unique website with customizable templates.